The Graily is a newly restored, unique event venue located just 30 miles south of Dallas in the historic town of Waxahachie. Originally built in 1911 as the Bullard Heights/South Ward schoolhouse, The Graily is now a timeless wedding and event venue with the perfect blend of original details and modern touches.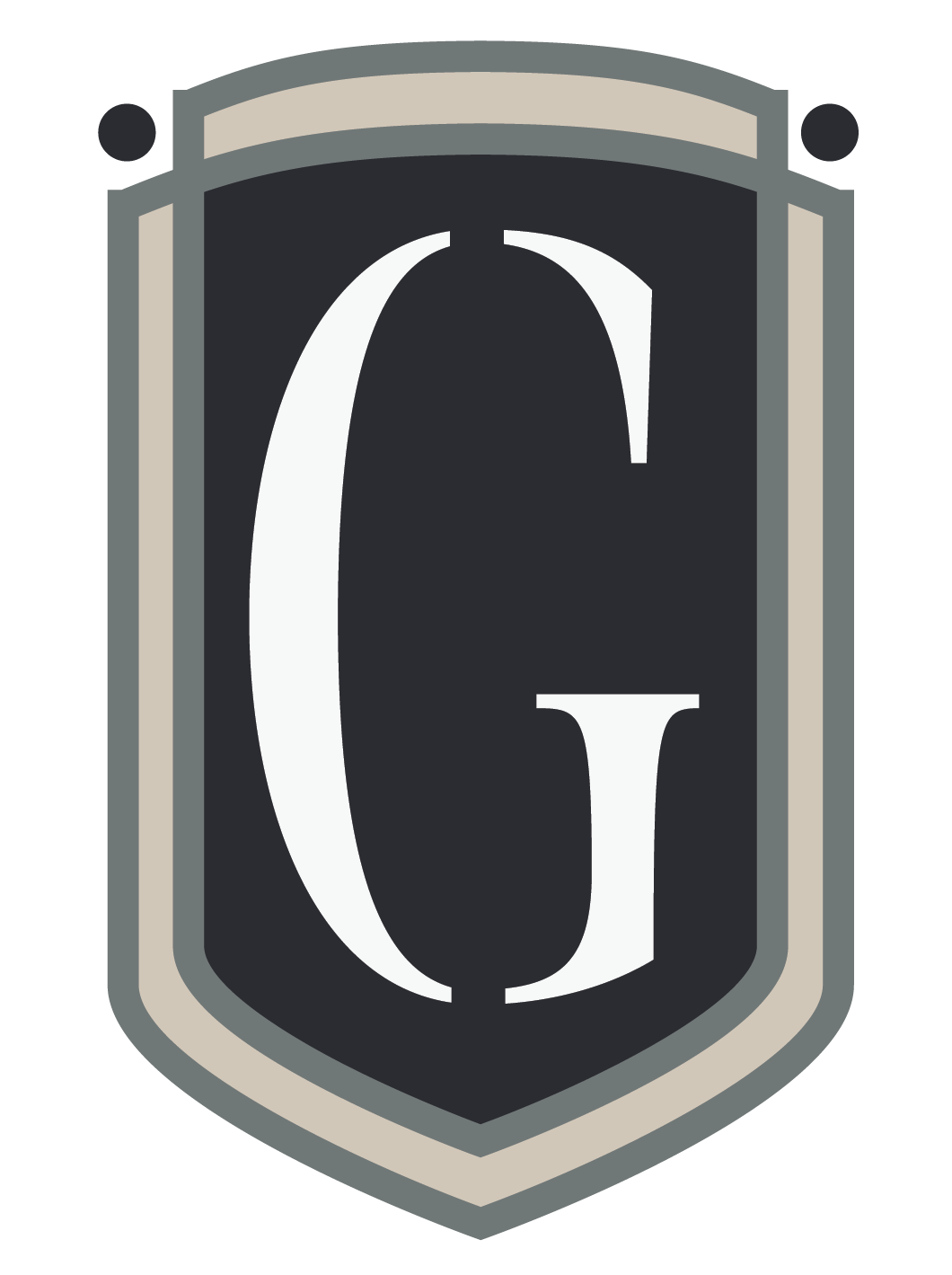 The Graily vision began in July of 2021 when our daughter became engaged and we began the search for the perfect venue. After touring many different venues and not finding the right fit, the thought of turning the old Bullard Heights/South Ward schoolhouse into an event center was born. The building was originally purchased in January of 2021 in hopes of renovating the building into some form of multi-family or loft living. The only way to make the site plan work was to raze the building, so we put the project on the back burner until we could decide what to do. The building had sat vacant for almost 3 decades, so a bit longer wouldn't make a difference.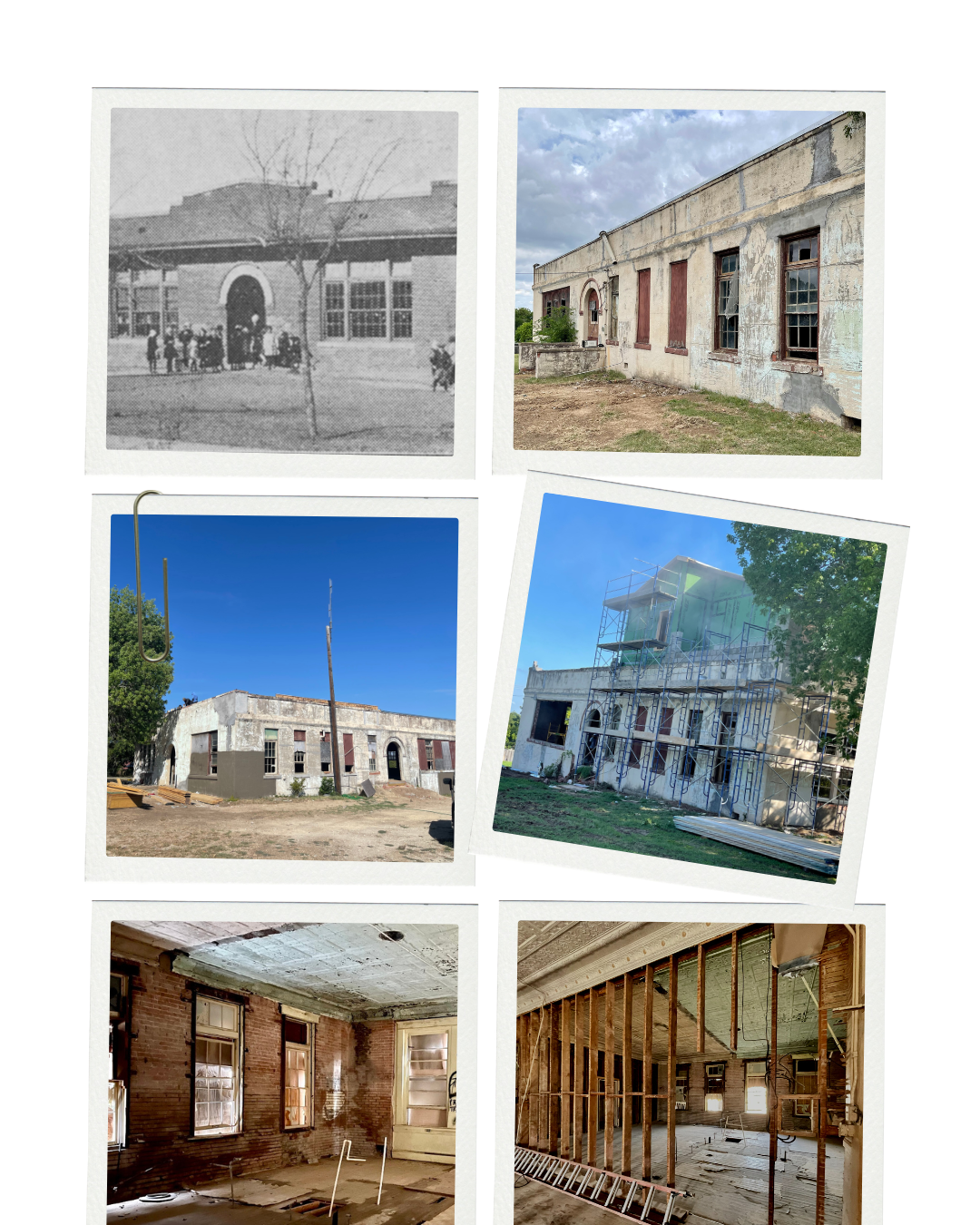 As owners of Colonial Restoration Group Inc. for the past 29 years, we have had the opportunity to renovate and bring back to life numerous houses and buildings in the beautiful historic town of Waxahachie so we decided to take a chance and restore the building for an event center for the community. We have always had a passion for breathing new life into something old, but the renovation of the old Bullard Heights School has been one of our most exciting projects to date. We look forward to hosting your event at this unique historic venue now known as THE GRAILY!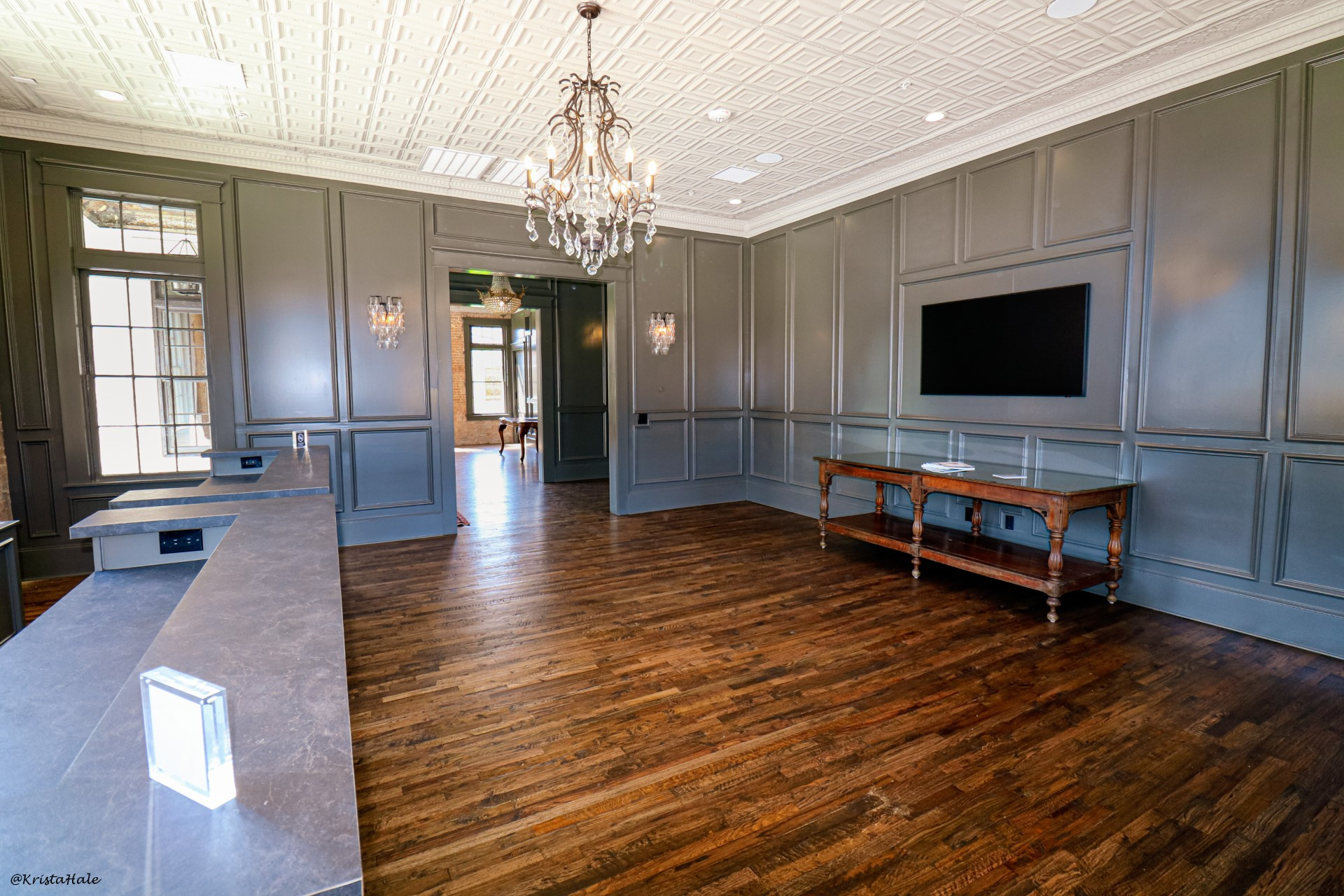 The two front rooms were the original two classrooms built in 1911. These rooms have a mixture of exposed brick and dark raised panel walls that blend beautifully together. The divided light windows and transoms allow for natural light to stream through, but at night the crystal chandeliers and sconces throughout add a timeless beauty and elegance to the room. The space is equipped with two picture frame TVs that can showcase a slideshow or artwork and the space can also be rented for meetings as well. Either one or both of the meeting rooms can be used for a smaller ceremony or event such as a bridal shower or engagement party.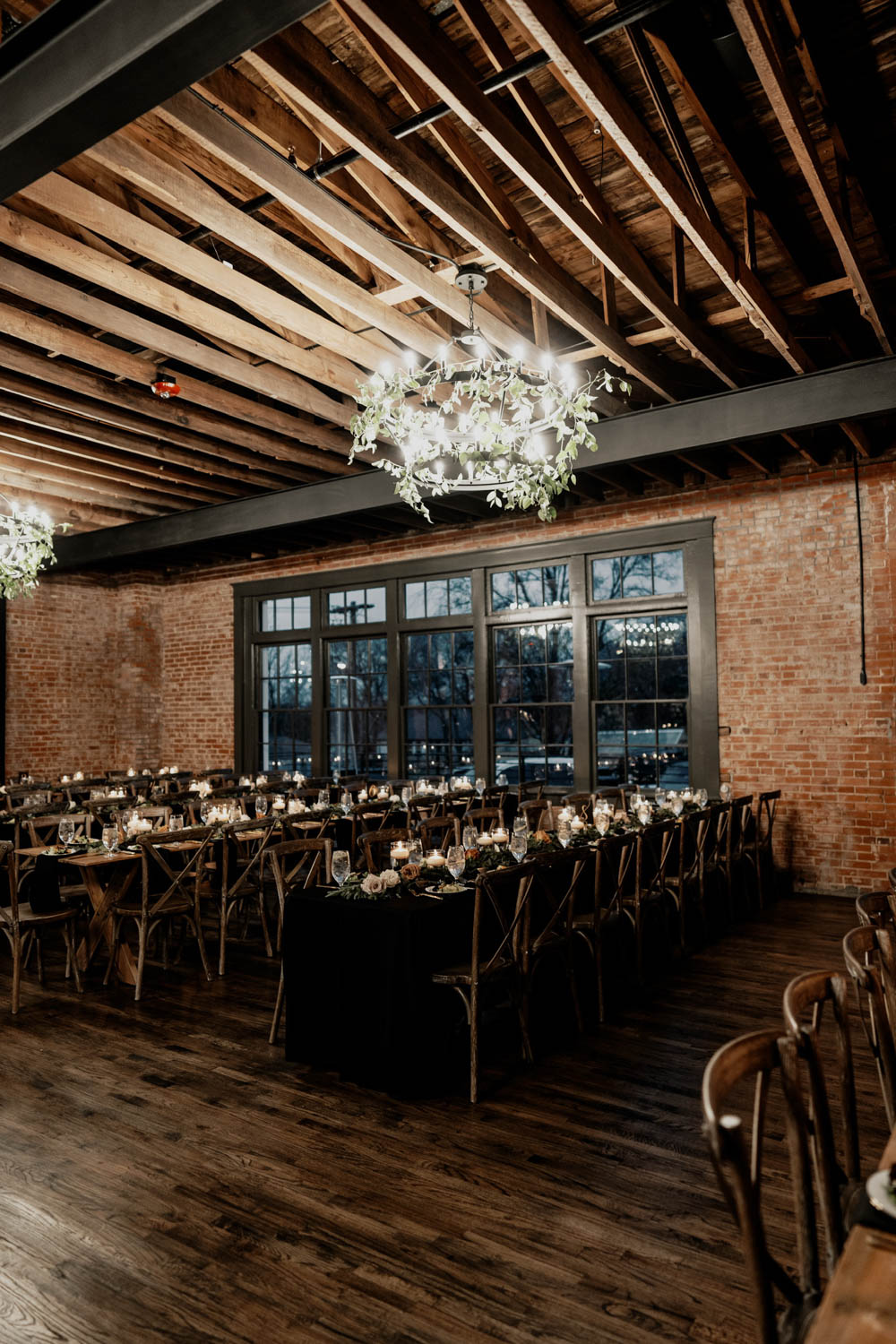 The Reception Room originally housed two more classrooms that were built in 1917. This room showcases the original brick walls, stained hardwood floors, open ceiling structure, and 6 two-tier iron chandeliers with dimming capabilities. Large iron beams span the entire room and highlight the beautiful sliding doors at the entry of the space. The original divided light windows and transoms offer an abundance of natural light and the arched doors are a beautiful feature for the room. The Graily offers custom 8' farm tables for seating as part of the venue rental along with antique finish brown cross-back chairs.
175 GUESTS SEATED | 200 GUESTS COCKTAIL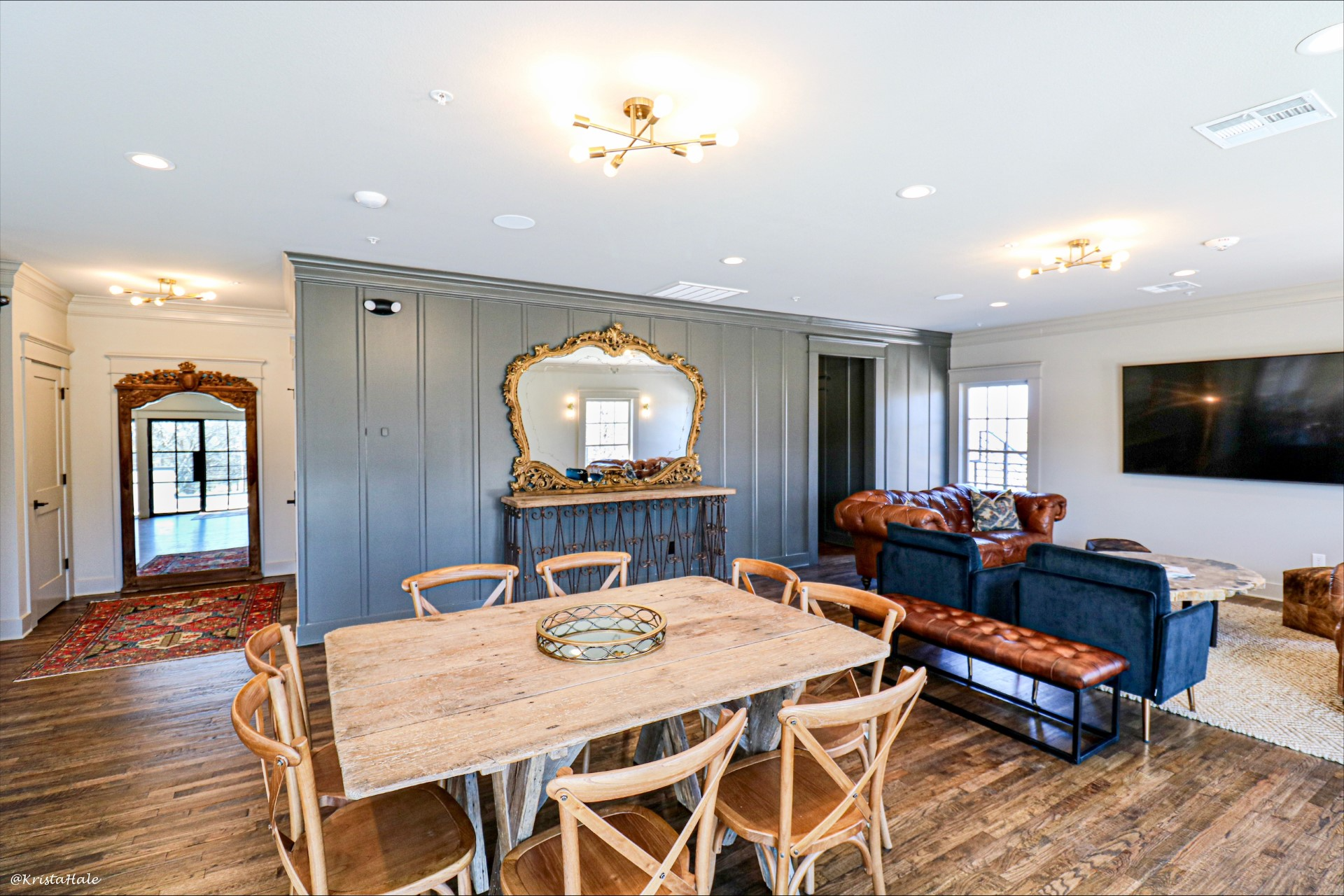 The Upstairs Suite hosts a wonderful lounge and bar area that can be used as a bridal suite, cocktail hour, or to host an event of your choosing. This space features tufted leather sofas, an antique farm table and seating for 8, two smart TVs, large gilded antique mirrors, and a bar area. The natural light beaming through the bay of iron doors makes this the perfect place to get ready for your big day and the upstairs balcony has a beautiful view of the courtyard and surrounding area. The space also has two bathrooms, one having a large full-body mirror and bench that is perfect for a dressing space. There is also a private closet with keypad access to house personal belongings during events.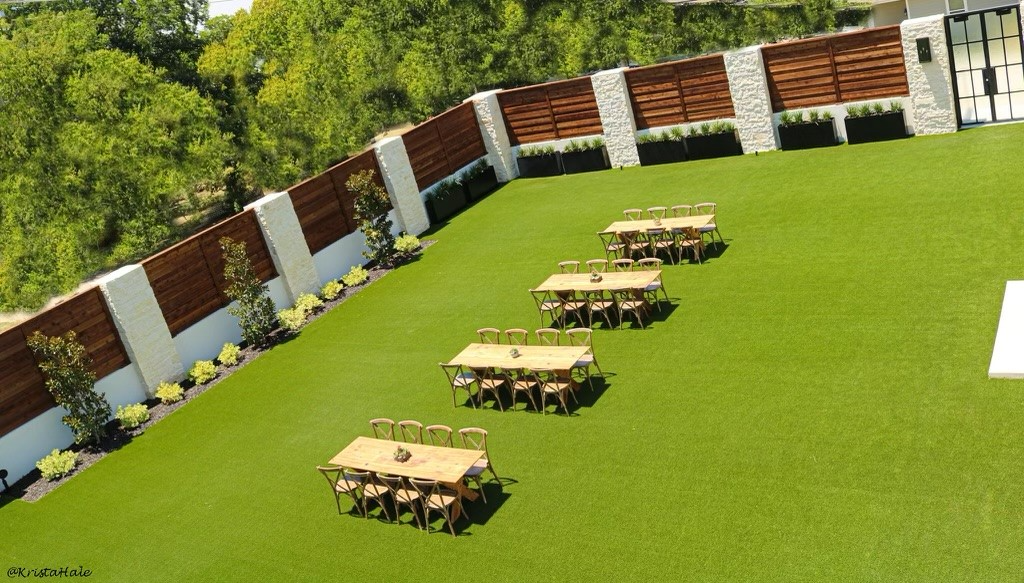 Our beautiful turfed courtyard can be used for your ceremony, reception, cocktail hour, or other event. Featuring grand iron courtyard doors, magnolia trees, black metal planters, and beautiful blooms year-round, the courtyard has a timeless elegance against the backdrop of the historic building. With room to accommodate 200+ guests, the courtyard is the perfect location for your event. The custom iron courtyard doors and the venue's modern iron windows also provide a unique backdrop for portraits and bridal party photos. 
The Graily consists of 5,950 square feet and has a capacity of 250. The main ballroom is 2,500 square feet and can accommodate up to 175 for a seated dinner with a dance floor and up to 250 for a cocktail event. We have a prep kitchen on-site with a refrigerator, warming oven, and ice maker as well as an upstairs lounge that boasts two bathrooms, a seating area, a kitchenette, and a rooftop balcony. This multipurpose space can be used as a bridal suite or cocktail hour for your event.
Antique Finish Cross Back Chairs for up to 250 guests 
Beautifully crafted 8' farm tables
Inlaid Wood Cocktail Tables 
Elegant raised panel portable bars with matching bar backs 
Outdoor Turfed Courtyard for ceremony and/or event 
Set up and break down of furniture 
1-hour rehearsal (when schedule permits) 
12-hour rental time with a 5-hour event time
(Additional hours available at an hourly rate)
We not only have a space to create the event of your dreams, but we also have a home next door to the venue as an additional rental space. It is a beautiful Craftsman-style home with three bedrooms and two bathrooms that can be rented for a groom's suite or for out-of-town guest accommodations. We are currently in the process of building more homes that will be available soon, so please inquire about completion dates for your event.